lots of love
Boarding is home away from home.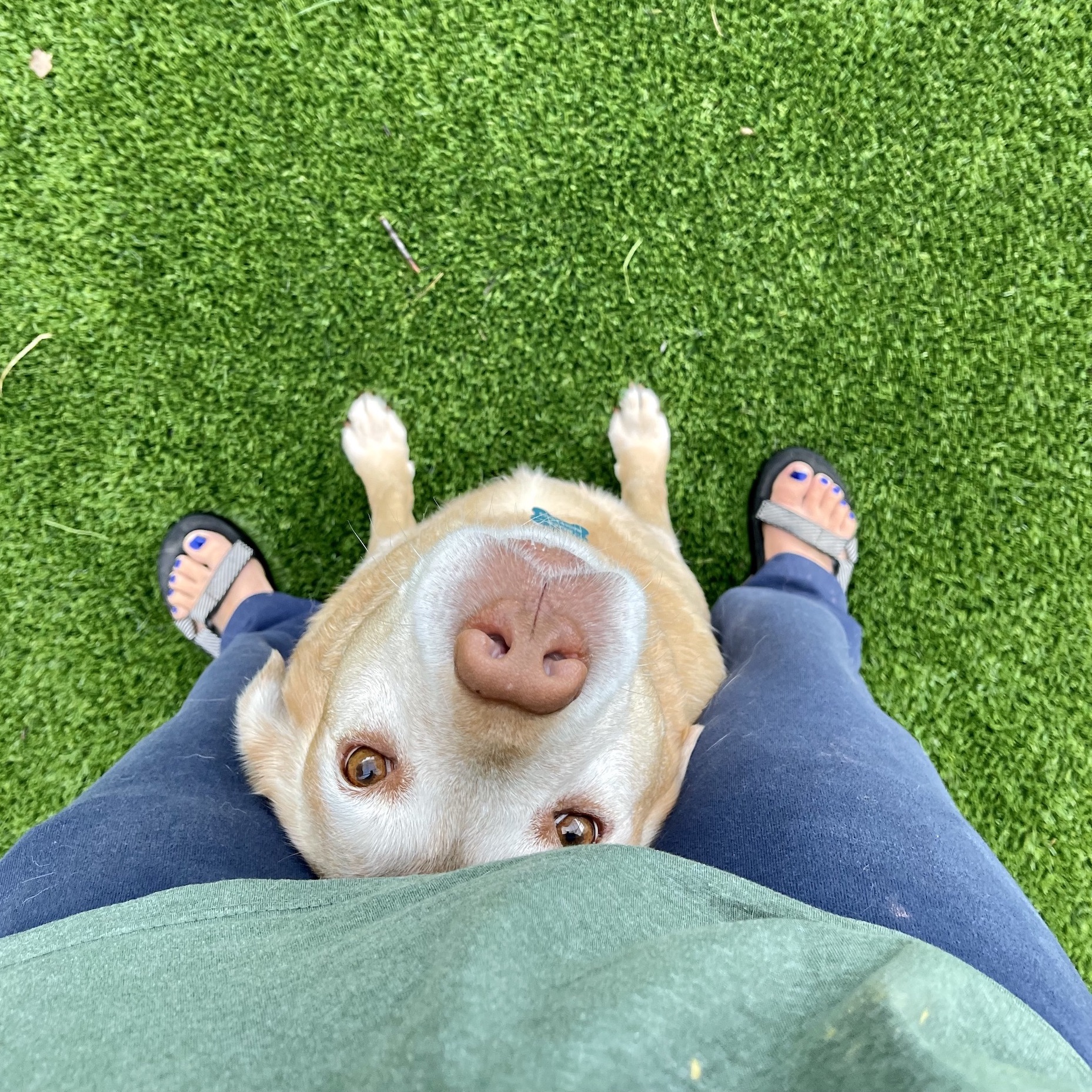 Boarding
Boarding here at Camp, as we like to call it, Camping, is a home away from home for your dog. We pride ourselves on being a small family owned facility where your dog is not merely a number but a member of our extended family. We live here on the premises, allowing us to have a constant eye on the dogs.
Boarding at Camp K-9 provides your dog with love, compassion, playtime and the stimulation your pet deserves when you can not be there for them. Our goal is to make all our Camp K-9 campers happy and less stressed when apart form their owners. 
Breakfast, dinner and water are all served in stainless steel bowls for cleanliness and safety. The bowls are washed and sanitized after each meal and beds are made daily. 
Keeping them happy
Treats…
Treats will be given throughout the day unless otherwise directed. We do ask that you provide your dogs food clearly labeled with their name, phone number and feeding directions along with any medications to be administered.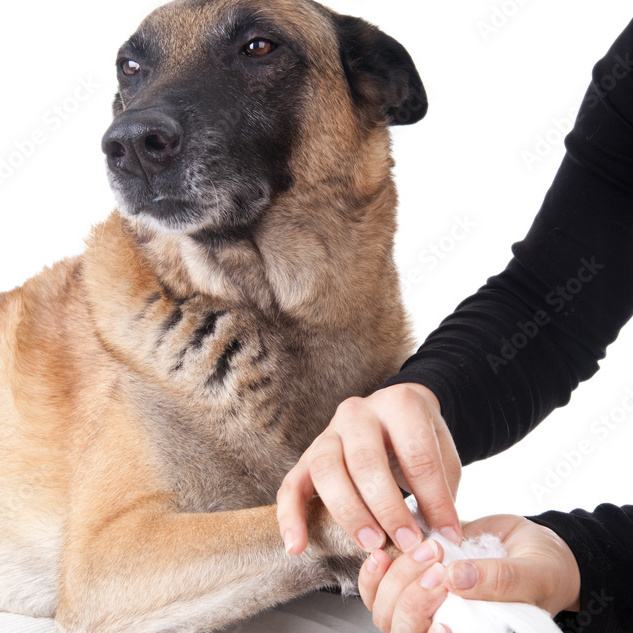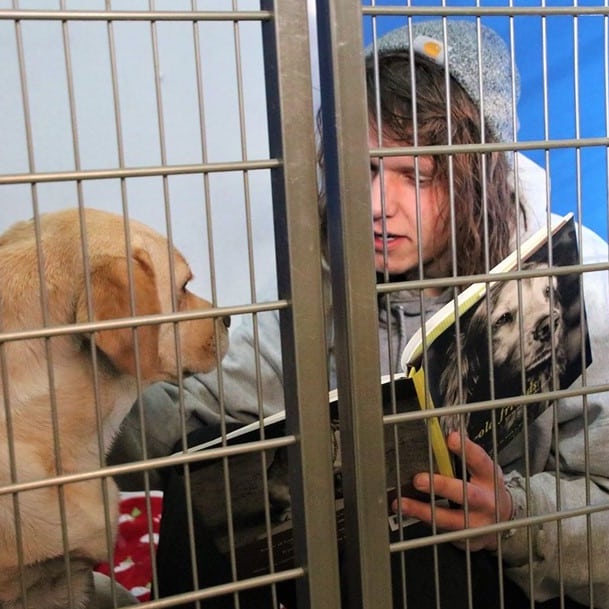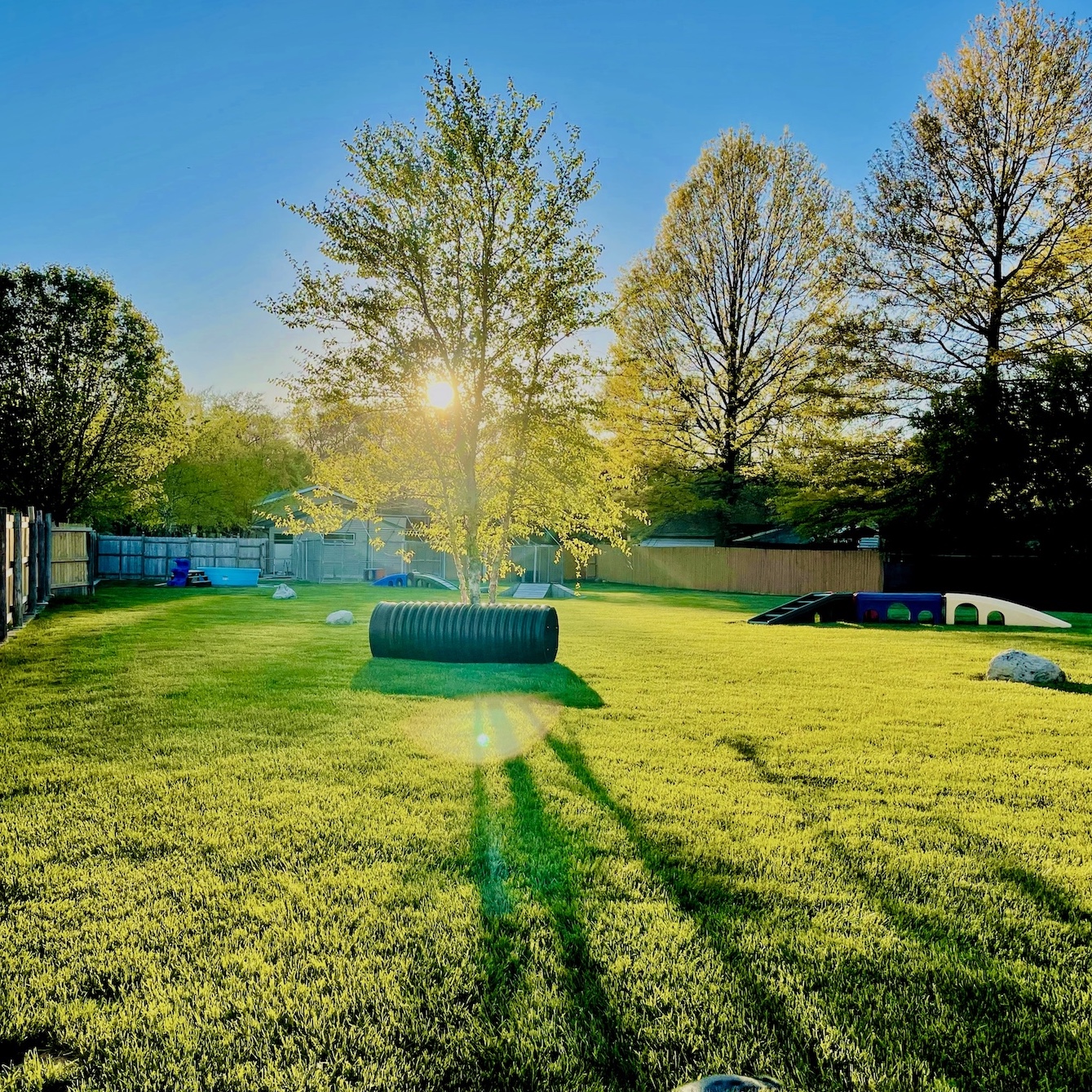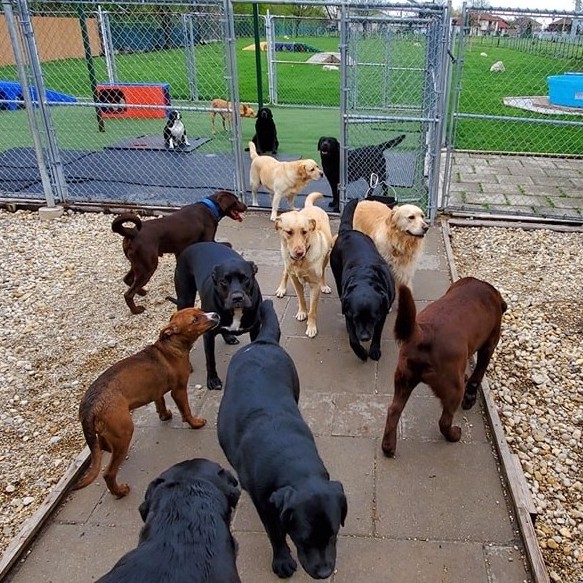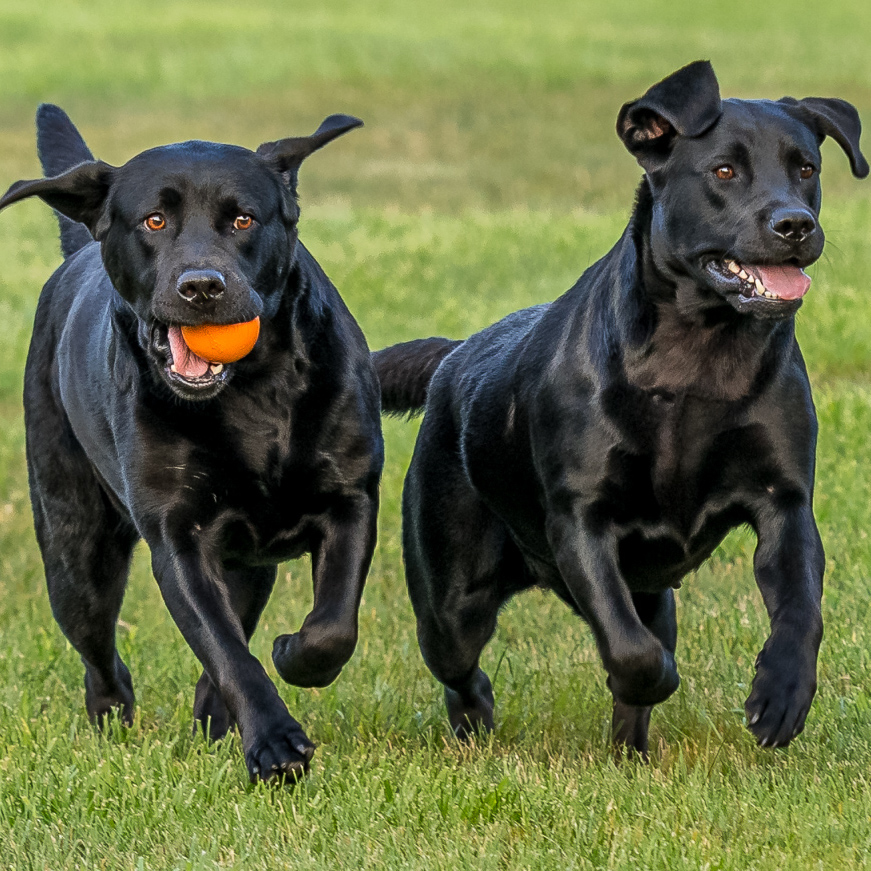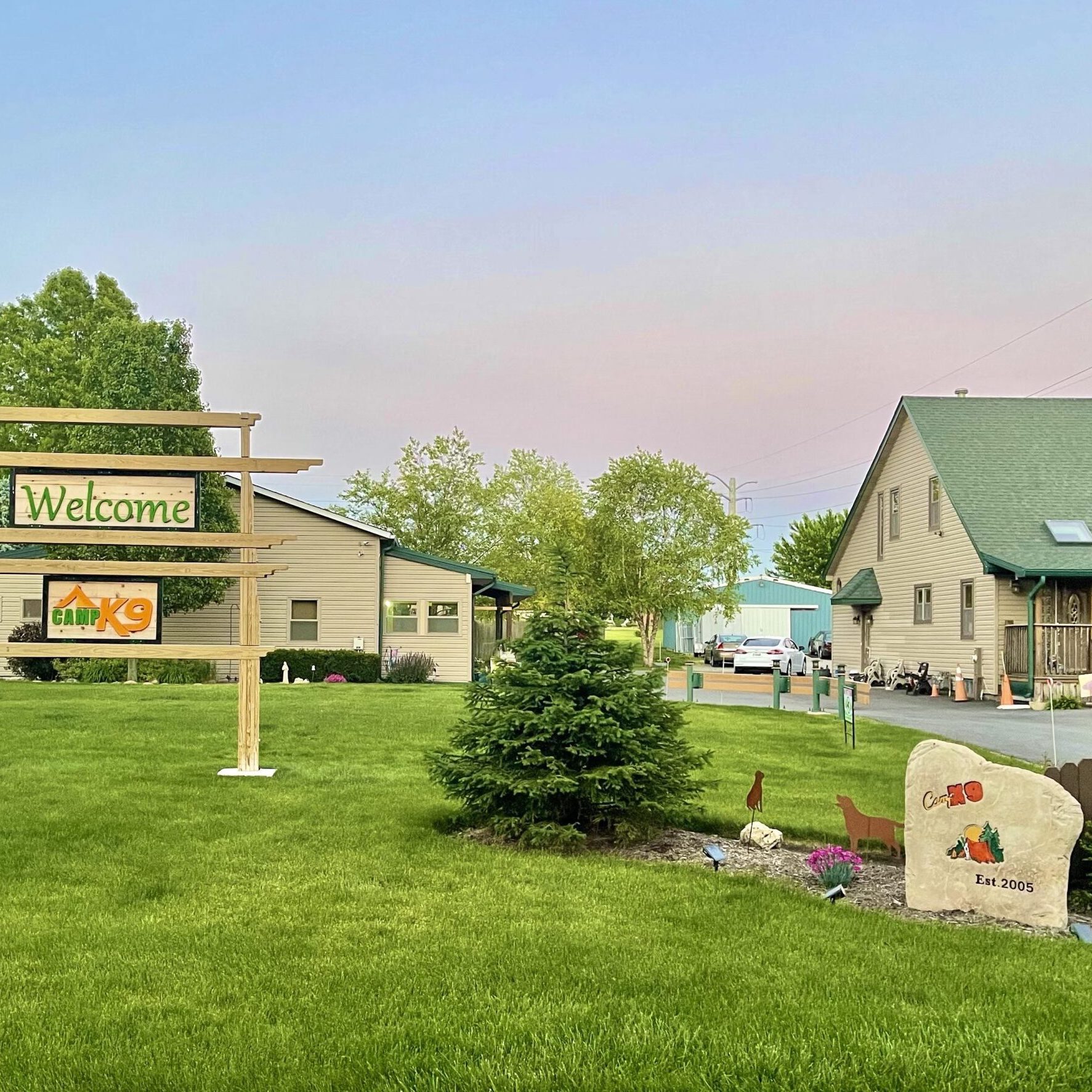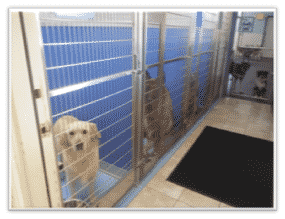 Morning
We begin each morning at 6:00 am when the dogs get to go outside for potty time.  We begin feeding our dogs at 6:30 am. Once they are fed and rested, we start our morning rotations which may include day camp for some dogs or personal one-on-one time for others.
Fun-filled day
We have a very structured day with tons of activities to keep your pal busy and happy.   All boarding guests get the same fun day filled with running and playing as our day camp dogs, and a quiet personal space at night to recharge for the next day's adventure.  If your dog loves to be around other dogs, you have the option to add day camp to their day. If your dog loves people more than dogs, maybe a one on one session or a daily walk will make them happy.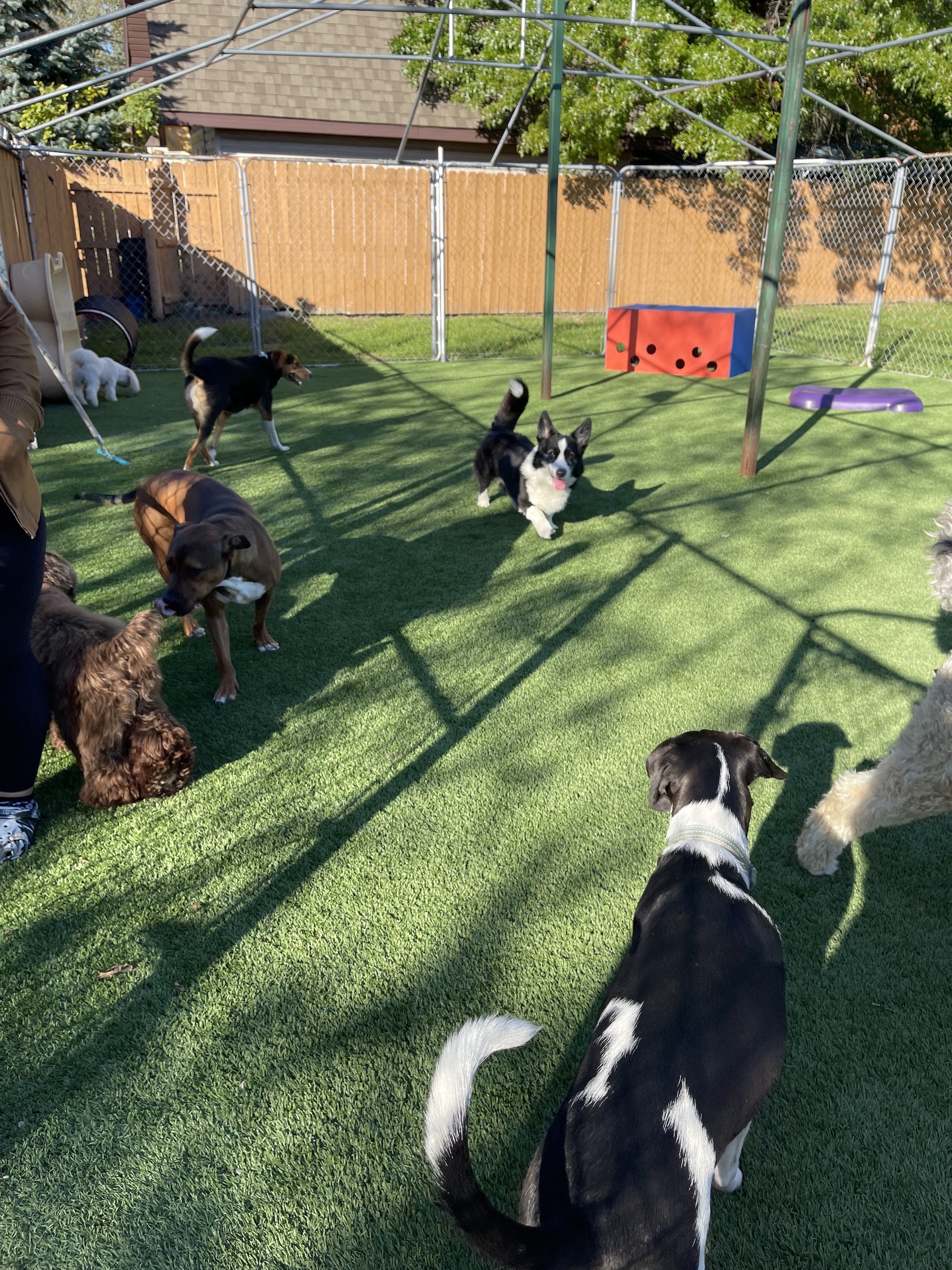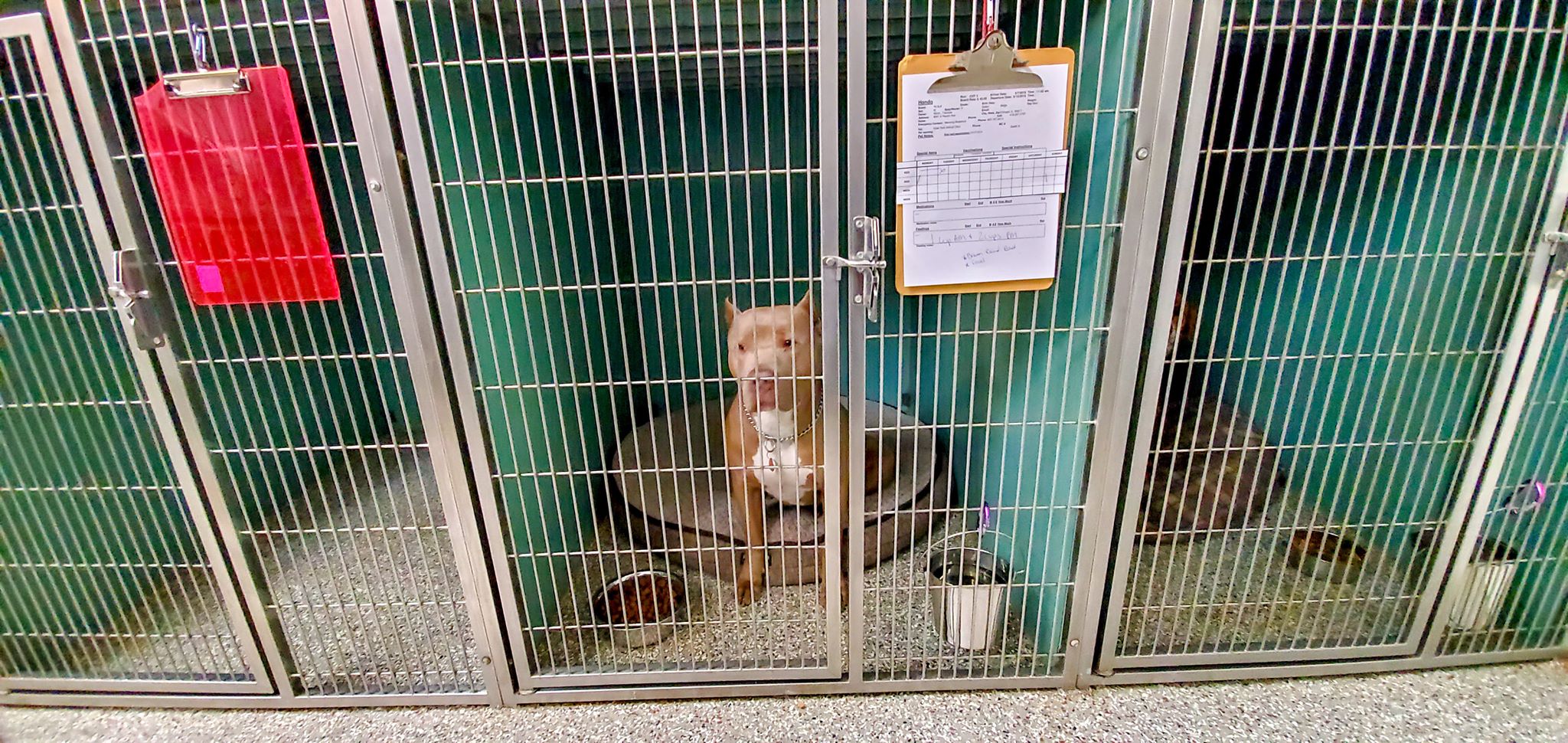 Dinner time
All dinners are fed between 4:30 and 5:30 pm each evening. Then evening rotations begin and continue until 8 pm.  We strongly believe that all dogs need some alone time in their own space for sleeping.  This ensures a good nights sleep uninterrupted by playful youngsters and helps a dog feel more comfortable during stormy nights. Last visit to the yard before bedtime is 9 pm then its lights out.
Sleeping accomodations
We provide each dog with a Kuranda bed or a Ballistic raised bed along with comfy bedding.  Feeding time is a breeze since dogs do not go from bowl to bowl and picky eaters can graze at their own leisure. Nobody wants a dog with an upset tummy from eating another dogs food or medication. (In this image: Kirby enjoys one of our Deluxe Suites.)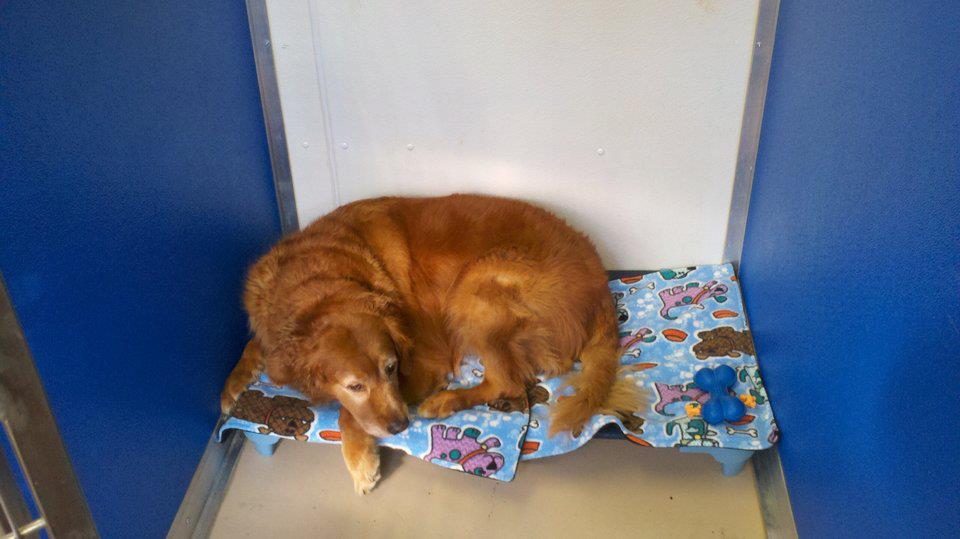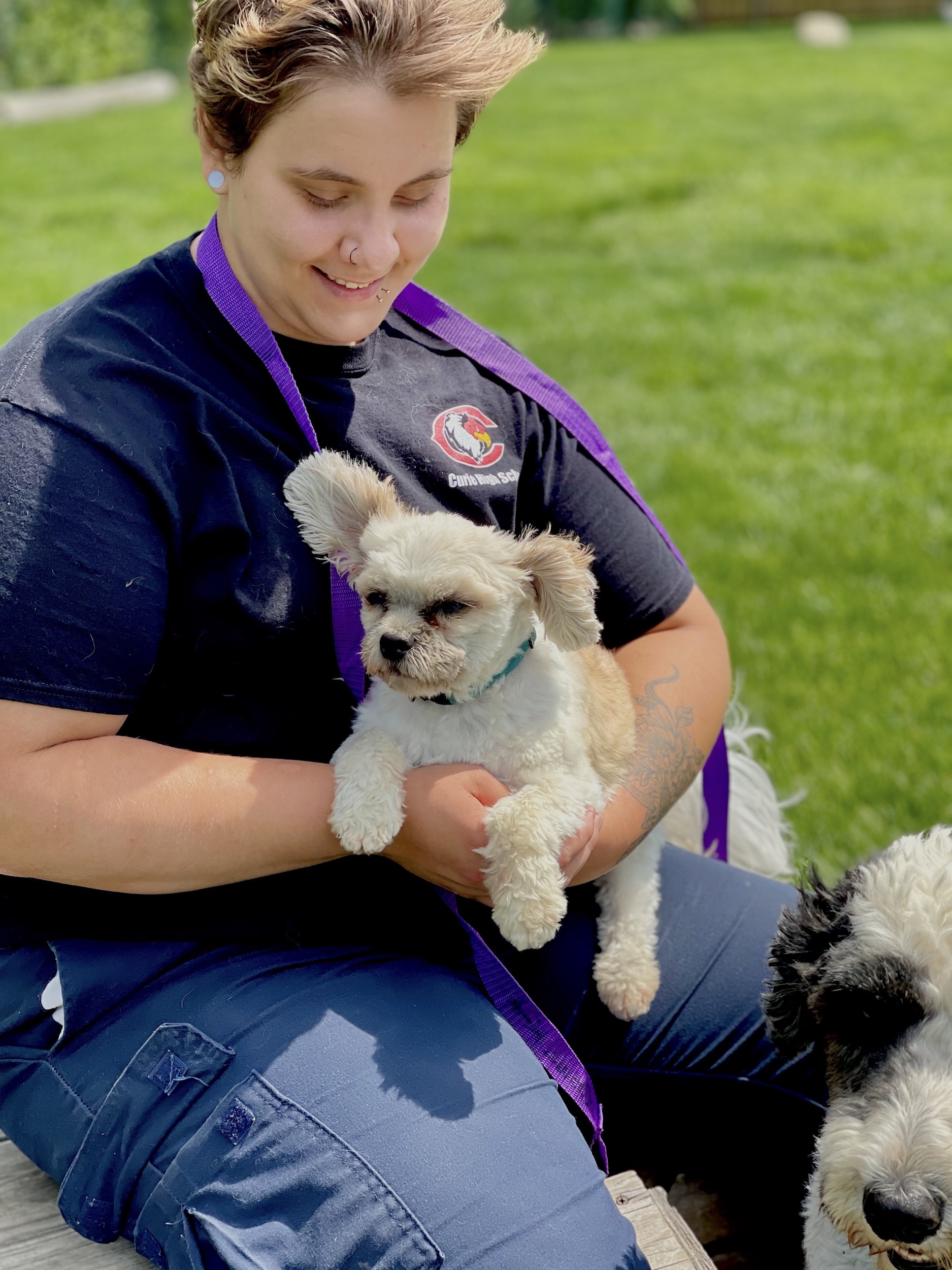 No hidden fees
All inclusive Pricing
Get more play in your stay at Camp! We offer premier care with no hidden fees. Whether your dog is here for the day or overnight, they'll play all day with furry friends and get lots of TLC from our Pack Leaders.
With Camp K9, you get the best care at the best value because your pup's day of Camp includes:
Day Camp included in overnight stays
All-day play in indoor and outdoor play yards
Individual cozy cabin

 

No charge for medication administration and other special requests
Lots of individual attention and TLC from Pack Leaders
Camp K9 also offers a 10% discount for military service and emergency services personnel.
Keeping them safe
Requirements
All dogs must be vaccinated for distemper and rabies with one or three year shots, the bordetella boosters.  We will also accept a titer test for Distemper.  We also require a negative fecal on file every 6 months.
Boarding Fees
If your dog has not been to daycare within 6 months we will need to conduct another meet and greet.
Check out is 11 am daily.
All dogs leaving after that time will have a late check out fee.

Late Checkout Fees
Mon – Fri $32
Weekend Checkout Fee
Our new Hours on the weekend are
Saturday-Sunday 8 am – 12 pm
4 pm to 5 pm by appointment only with a $15.00 additional fee plus the late check out fee
 $32.00
Holiday Fee for ALL
National Holidays
$10.00
All dogs over 30 pounds must be boarded separately.
There will be a discount of 7% for boarding over 14 nights.
We do NOT accept checks as payment.
Overnight Camp Service
(Cabin, Cottage, & Teepees)
Discounts:
10% Military and Emergency Services Personnel

Multiple night discounts:
7-13 nights 5%
14 or more nights 7%
 (10% discount does not get added with 5% or 7% discount. 10% overall percentage discount) 
1 Camper
$50/day
2 Campers
$97/day


3 Campers
$140/day
Lodge
(All giant breeds must board in the lodge)