Boarding Information
Boarding here at Camp, as we like to call it, Camping, is a home away from home for your dog. We pride ourselves on being a small family owned facility where your dog is not merely a number but a member of our extended family. We live here on the premises, allowing us to have a constant eye on the dogs.
Boarding at Camp K-9 provides your dog with love, compassion, playtime and the stimulation your pet deserves when you can not be there for them. Our goal is to make all our Camp K-9 campers happy and less stressed when apart form their owners. 
Breakfast, dinner and water are all served in stainless steel bowls for cleanliness and safety. The bowls are washed and sanitized after each meal and beds are made daily. Treats will be given throughout the day unless otherwise directed. We do ask that you provide your dogs food clearly labeled with their name, phone number and feeding directions along with any medications to be administered.
We begin each morning at 6:00 am when the dogs get to go outside for potty time.  We begin feeding our dogs at 6:30 am. Once they are fed and rested, we start our morning rotations which may include day camp for some dogs or personal one-on-one time for others.
We have a very structured day with tons of activities to keep your pal busy and happy.   All boarding guests get the same fun day filled with running and playing as our day camp dogs, and a quiet personal space at night to recharge for the next day's adventure.  If your dog loves to be around other dogs, you have the option to add day camp to their day. If your dog loves people more than dogs, maybe a one on one session or a daily walk will make them happy. 
All dinners are fed between 4:30 and 5:30 pm each evening. Then evening rotations begin and continue until 8 pm.  We strongly believe that all dogs need some alone time in their own space for sleeping.  This ensures a good nights sleep uninterrupted by playful youngsters and helps a dog feel more comfortable during stormy nights. Last visit to the yard before bedtime is 9 pm then its lights out. 
We provide each dog with a Kuranda bed or a Ballistic raised bed along with comfy bedding.  Feeding time is a breeze since dogs do not go from bowl to bowl and picky eaters can graze at their own leisure. Nobody wants a dog with an upset tummy from eating another dogs food or medication.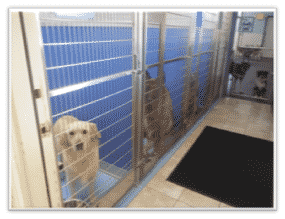 Our hours for boarding drop-off and pick-up are 6 am-7 pm Monday through Friday, and 8 am-5:30 pm on Saturdays and 8 am-4:00 pm Sundays. We do not allow clients to pick-up/drop-off outside of our open hours as it disrupts the schedule we keep our boarders on.
Checkout for boarding without incurring extra charges is before 11 am Monday -Sunday. If you are picking up anytime after 11 am there will be a late checkout fee assessed.
There is a $10.00 charge per family for boarding on the following holidays: New Years Day, Easter, Memorial Day, 4th of July, Labor Day, Thanksgiving, and Christmas Day. For all holidays listed Camp K-9 is closed for picking up or dropping off pets. New Year's Eve and Christmas Eve we are closed for daycare, and close at noon for boarding pickups or drop offs. We are sorry for any inconvenience.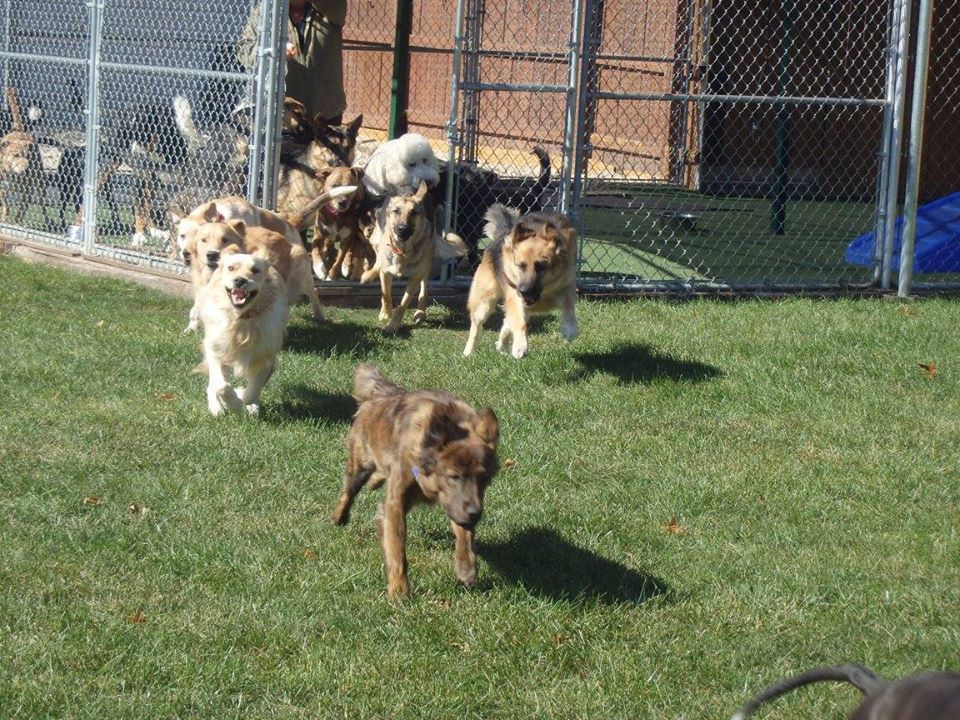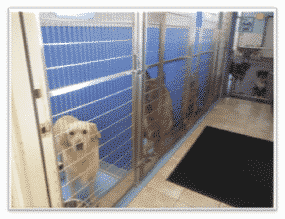 We require all our dogs to be spayed and neutered, unless there is a medical reason it cannot be done. If you bring an unaltered pet, there may be an extra fee assessed for a cleaning charge (if your dog marks everything and pees outside of his/her kennel) . All dogs must be vaccinated for distemper and rabies with one or three year shots, the bordetella boosters.  We will also accept a titer test for Distemper.  We also require a negative fecal on file every 6 months.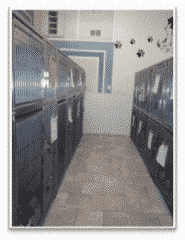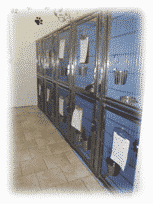 For more than three dogs or for extended stays longer than three weeks, please contact us for the best deals for your dog.